500 Watt output
518Wh(24Ah) lithium battery
PURE SINE WAVE AC outlets
12V carport and 3* USB ports
Note that the total rated wattage should be under 500w (surge 1000w). If the device power is outside this range, the Explorer 500 may shut down.
GIVE YOUR APPLIANCES MORE RUN TIME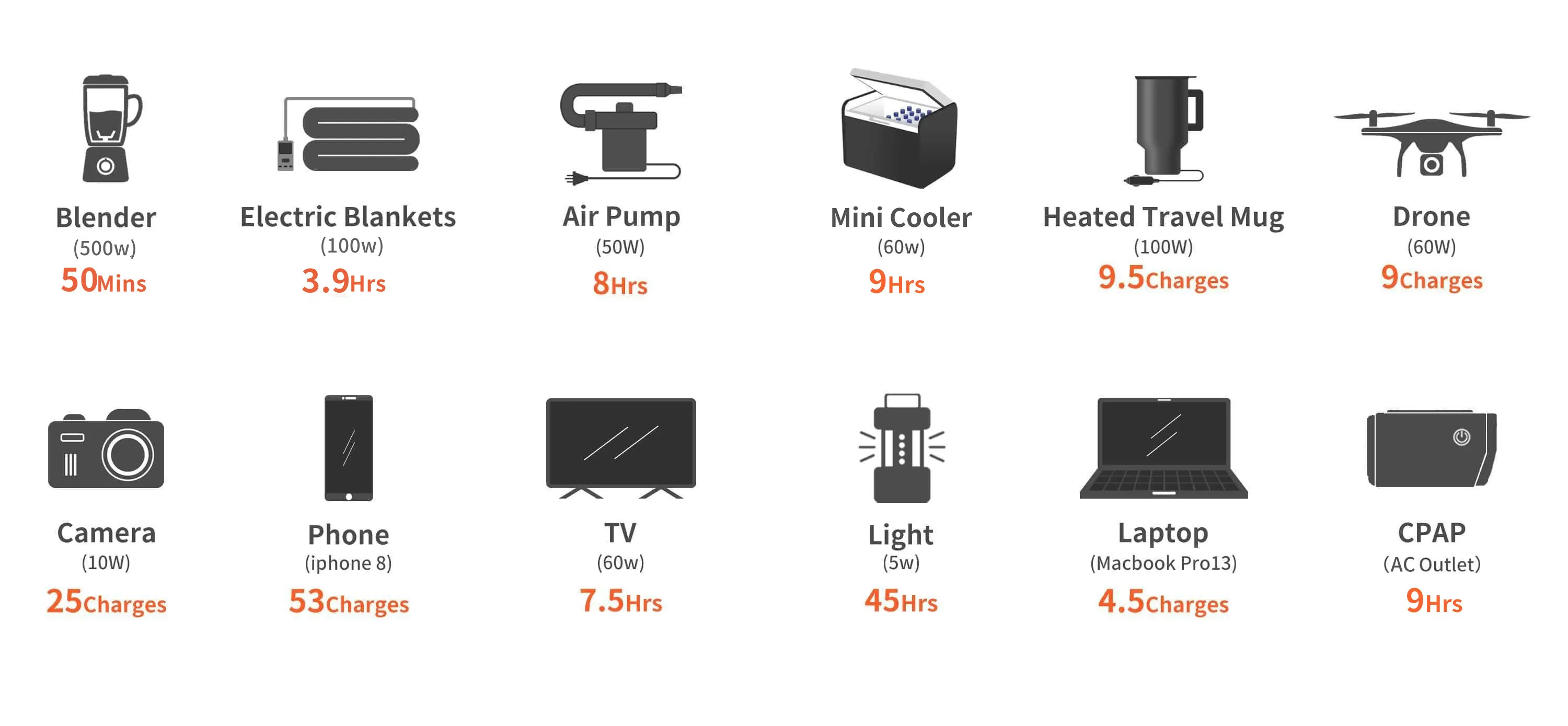 PREPARING YOUR OFF-GRID SOLAR GENERATOR FOR A GREEN AND CLEAN POWER SUPPLY
Connecting a SolarSaga 100W solar panel to the Explorer 500 Portable Power Station creates a solar generator. With our high-quality MPPT technology, the Explorer 500 can be fully charged under full sun in just 9.5 hours. With a Solar Generator setup, you can have an unlimited power source from the sun and always keep charged on the go.

Solar Recharging Steps:
1. Find the DC interface on the back of SolarSaga 100;
2. Connect the DC interface of SolarSaga 100 with the DC input of Explorer 500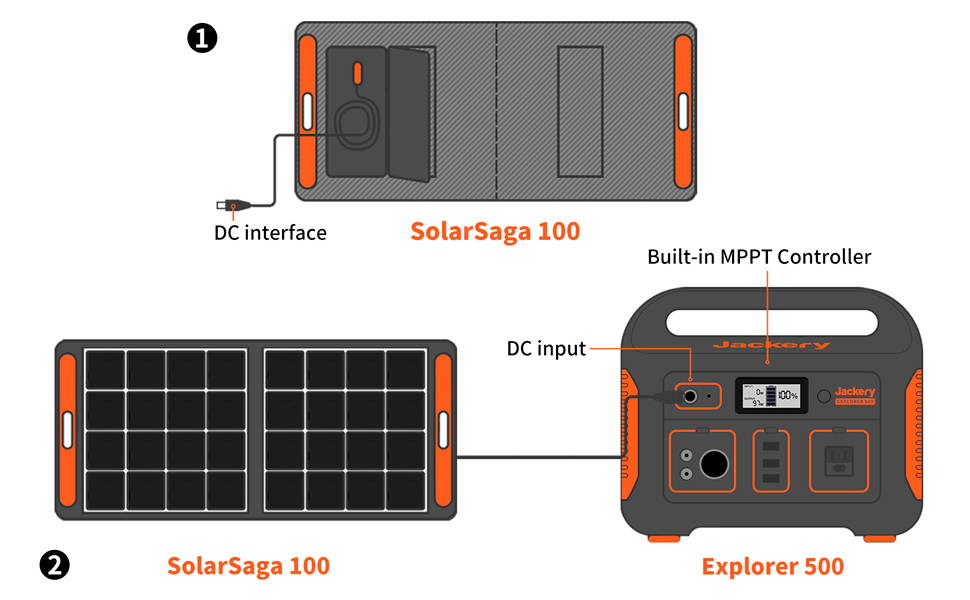 Please Keep the Following in Mind While Solar Recharging:
1. Recharging time varies depending on location, temperature, weather, etc. Therefore, the actual recharge time may be different.
2. Keep your portable power station away from heat and direct sunlight to extend its life span during recharging.